Brake for more Breaks…

ONLINE 6 HOUR DEFENSIVE DRIVING COURSE
ONLINE 6 HOUR DEFENSIVE DRIVING COURSE
ONLINE 6 HOUR DEFENSIVE DRIVING COURSE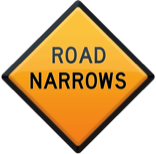 The mission of Harlem Driving School is to provide high quality, convenient and comprehensive driver education courses at the lowest cost. The most important aspect of driver education is
SAFETY
. It is the goal of Harlem Driving School to have graduates of its programs with the safest driving records of any other competitors ; to exploit that reputation to create greater market share.
Our Driving school with the professionalism and the experience of its team of instructors and managers will be able to deliver the same level of products than the best in the industry. Furthermore by being a minority owned and a community business , it will be seen as part of the day to day business life.
Service Description

Harlem Driving School will provide a wide range of state-certified courses and services. These include:

•
Adult evening and noon classes for the busy working individual.
• 5 hour class
• 6 hour class
• Car for road test
• Road test appointment
• Registration and plate service

Our company possesses two competitive edges in relation to its rivals. The first one is its excellent ability to create strategic alliances that reduce costs and allow it to become a low-cost provider and create its vision of the one-stop driver support center. In addition as a company forged by immigrants and natives living in uptown and speaking more than 5 languages (English, French, Wolof, Spanish, and Portuguese etc.) it will institute a very
POSITIVE INTERACTIVITY WITH CUSTOMERS OF ANY BACKGROUND
.

MANHATTAN LOCATION
641 Lenox Avenue(142nd St) New York NY 10037
Tel: 212 690 1234
BRONX LOCATION
499 E. 168th ST Bronx NY 10456
Tel: 718 450 8157